Welcome to My Family Dental Innisfail!
My Family Dental Innisfail are your local team of dental professionals, treating patients from all over the Cairns and Hinterland regions!
Dr Kalkat and Dr Hamilton grew up around the Innisfail region and have a deep understanding of the dental challenges faced by our regional and rural patients.
Our team of local support staff are dedicated to providing a welcoming and positive experience to our patients of all ages and a range of dental health concerns.
Our dental team at My Family Dental offers a broad scope of General, Children's, Emergency and Cosmetic Dentistry treatments, and are passionate about supporting each patient with their individual needs, offering a variety of payment options, to help achieve optimal oral health, quality of life, and a beautiful, confident smile!
My Family Dental Innisfail
39 Rankin Street,
Innisfail QLD 4860
Ph: (07) 4061 8110

Tuesday
8:00 AM - 5:00 PM
Wednesday
8:00 AM - 5:00 PM
Thursday
8:00 AM - 5:00 PM
Our Innisfail Dentist Team
Dr Jennifer – Dentist (BDS, JCU)
Jennifer is a Cassowary Coast local, raised in El Arish and completed schooling in Innisfail. Jennifer completed a Bachelor of Dental Surgery with Distinction at James Cook University Cairns in 2019. After completing her degree Jennifer then joined the My Family Dental team in January 2020. Jennifer enjoys all aspects of dentistry and welcomes patients of all ages, from a child's first dental visit to the elderly.
Jennifer has a keen interest in preventative dentistry, and patient education. Enjoys restorative and cosmetic dentistry and strives to help patients feel confident with their smile.
Jennifer had undertaken training to advance her skills in facial aesthetic treatments using cosmetic injectables and fillers, and has been integral in introducing and providing these treatments and services to the local and surrounding Innisfail communities.
In her spare time, she enjoys spending it with her family and friends.
Dr Jasran 'Jas' Kalkat - Dentist (BDS, JCU)
Dr Kalkat graduated with a Bachelor of Dental Surgery from James Cook University in 2014. Born in Cairns and raised in Cardwell, Dr 'Jas' is well and truly a local. Dr. Kalkat has held positions in both the private and public sector, before joining My Family Dental team in 2018.
Dr Kalkat is passionate about Dentistry and always aims to deliver optimal care for his patients. Known for his compassion and patient-centred approach, patients can rest-assured, knowing they're in good hands. 'Jas' has a keen interest in all facets of dentistry and preventative care. Whether it means simple restorations and scaling teeth, or if it's rebuilding your smile with crowns, bridges and implants, Dr. Kalkat can discuss a tailored treatment plan that works well you!
Jas loves spending time with his young family. A keen sportsman, Dr. Kalkat has played for the local Innisfail United Football Club and is a Club Captain with the Cassowary Coast Cyclones Cricket team.
Our Dental Services on Innisfail
My Family Dental Innisfail offers you comprehensive dental care in convenient locations, focusing on all aspects of your oral hygiene. Some of the dental services we provide include:
Our caring and highly qualified professionals handle these services and more, ensuring they provide you with all your dental health needs.
Contact us to find out more information.
We accept all health funds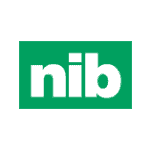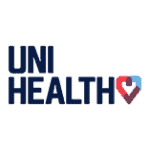 Frequently Asked Questions
Have A Question for our Dentists in Innisfail?